To create a prayer you'll need to have joined to a Community. Once you've joined a Community you can post a prayer at any time.
There are a few different types of prayers. Those that go to your entire community as yourself, those that go to your entire community anonymously, and those that are private between you and the people you choose.
To create a text prayer:
1. Open the Pray app and tap the Community icon at the top (left for iOS, right for Android).

2. Tap "What are you praying for?" and begin typing your prayer


3. Tap "Next" when done. And choose whether you want to post under your name or anonymously by tapping on "Shareable".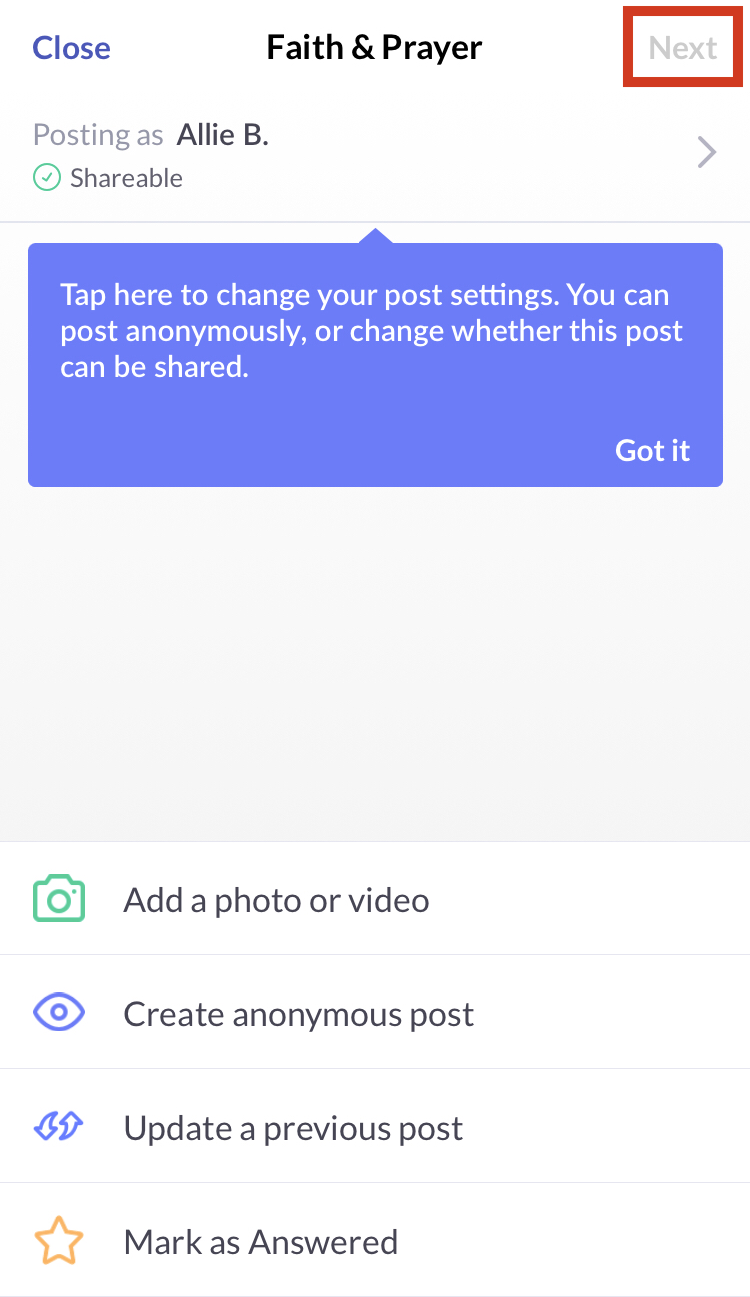 4. You will then be routed a page where you can choose where to post your prayer and who to share it with. Under "Communities", please tap on the community or communities where you want to post your prayer. Under "Contacts", you have the option to share your prayer with people in your contacts by tapping their names. If you want to share it will all your contacts, then just tap "Select All".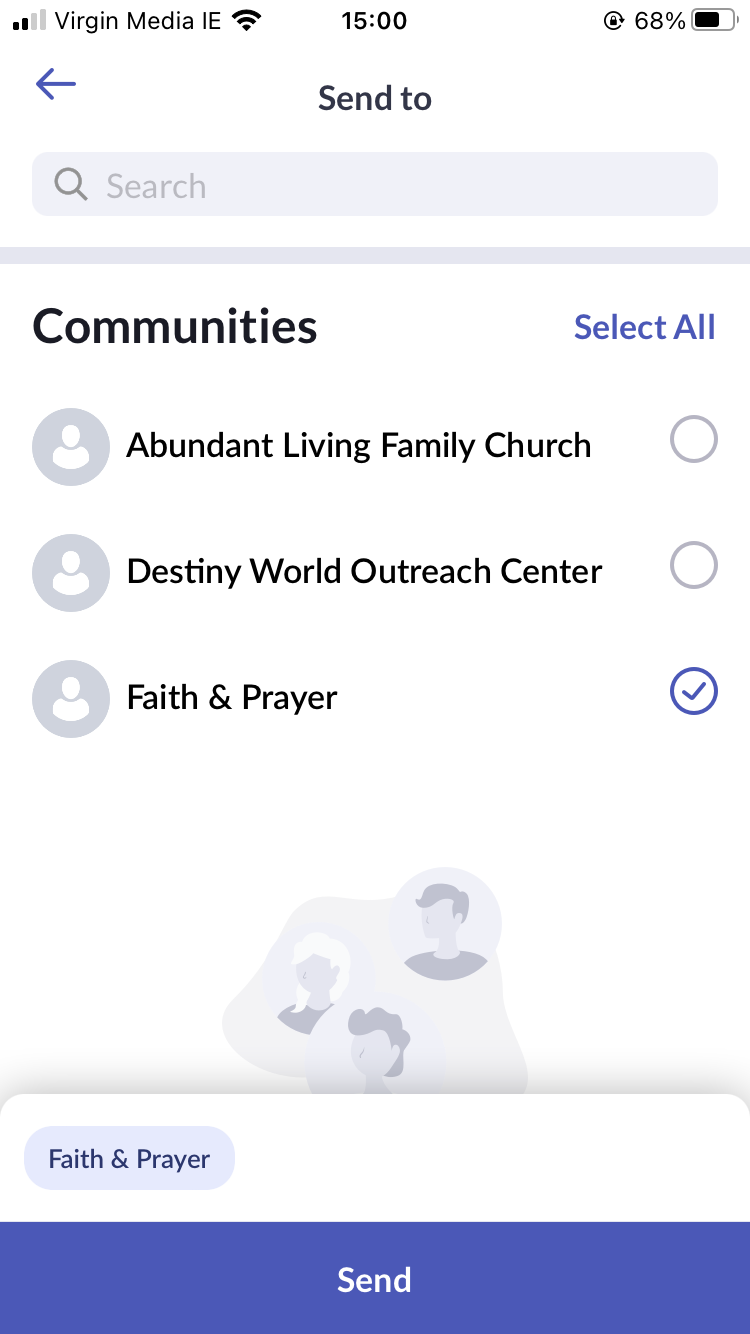 5. Tap "Send" when done.
You have successfully posted your prayer!