We send two types of emails: promotional emails and product emails.
Product emails
Product emails are necessary to use Pray.com and they include important information about your account, like when you trial start, invoices for your subscription and cancellations. They also alert you when there's new content for the pastors you are following. It is not possible to unsubscribe from product emails.
Promotional emails
Promotional emails are meant to inspire you, alert you of new releases, celebrate important days and milestones with you, and motive you to try new prayer plans. You can unsubscribe from promotional emails anytime by scrolling down to the bottom of the email and clicking on "Unsubscribe" and you will not receive any more promotional materials.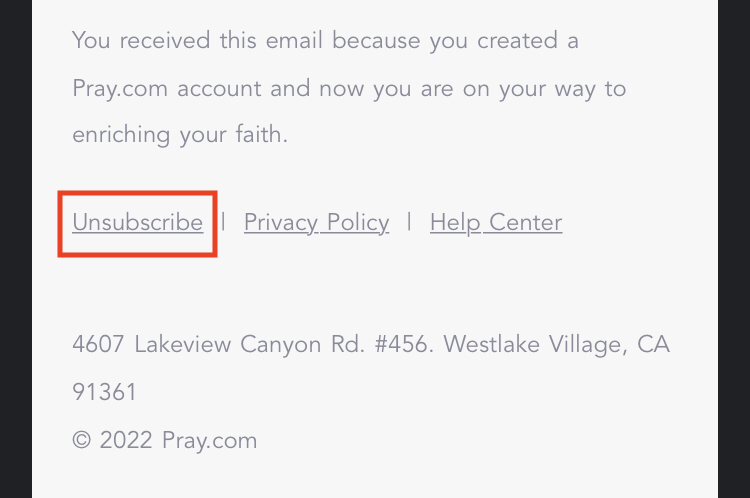 You can also control which notification you get from your device, learn how in Managing your notification settings.